Map with exact location in the program booklet, available at the museum.
Artist duo Jurjen Alkema and Andrea Dröes bring nature and culture into dialogue with [tic], a site composition and light art in one that makes both the chaotic and geometrically ordered features of nature audible and visible.
The installation consists of 48 mechanical oak cabinets that produce sound and light. For the composition of the installation, they took inspiration from
the location. The map of the field of trees is a grid of 8 x 6 points that can all act as individual sound sources. This allows them to allow sound to travel around the installation. The geometric field of trees is an intriguing contrast between nature and culture, between chaos and structure, between rhythmic and organic forms. The audience can move freely through the installation and take a seat.
All the boxes sound about the same. As a result, the composition is not so much about melody and sound as it is about rhythm and space. You could say that Alkema and Dröes have developed an instrument with 48 keys that can be played not at different pitches but in different locations. The structure of the geometrically planted trees invited the duo to look for
to mathematical patterns in nature. As a contrast to this, they additionally used organic patterns from nature, which are used in the composition to drive the boxes, among other things.
Made possible in part by Fonds Podiumkunsten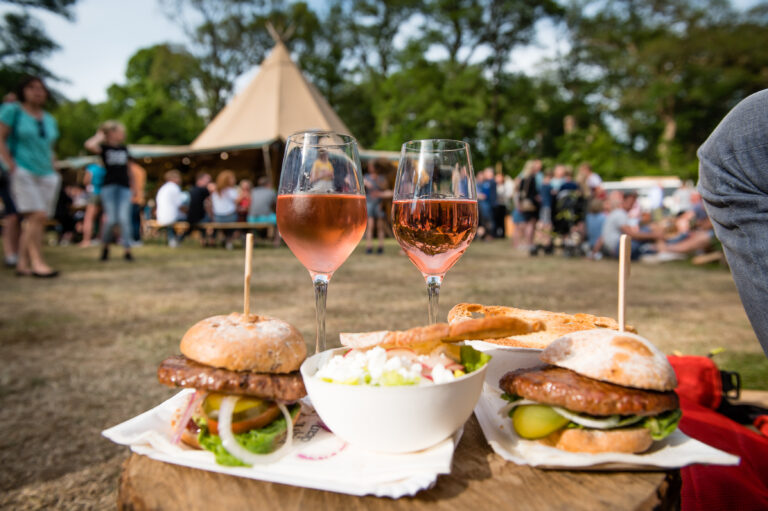 From a cup of coffee to a hot dish. What could be cozier than having some food and drinks after the concert with other festival visitors, friends or the musicians themselves?